Top 10 Cannabis Business Lawyers in 2023
As the number of consumers of cannabis keeps increasing, the government's attention to the various legal issues related to the use of this substance also rises. This means more restrictions, strict laws, and more screening than ever before.
Cannabis business owners are getting anxious day by day due to the heightened restraints and regulations on marijuana – every day a new cannabis law is being passed and implemented. Hence, it is obvious why these businesses would be in dire need of cannabis lawyers who are well-aware of the situation and can protect them on the bad days.
This article will discuss some of the top cannabis lawyers in 2023 and other related questions.
Best Cannabis Business Lawyers in 2023
Cannabis is still a federally illegal substance, which creates a unique legal landscape for businesses operating in the space. As the industry grows and becomes more mainstream, it's important to have a good cannabis business lawyer on your team.
Here are some of the best cannabis attorneys in 2022:
Mio Asami
Firm: Cultiva Law
Location: 2510 Western Ave. Suite 500. Seattle, WA 98121, US
Practice Areas: Corporate Transactional Attorney
Education: Bachelor's Degree in Psychology (Western Washington University); Juris Doctor (Seattle University School of Law)
Mio Asami is a corporate and transactional attorney born and raised in the United States with heavy influence from Japan. Her focus lies mainly in Los Angeles, where she advises clients on different strategic legal decisions.
Having an unusual background in transactional business law, videography, and intellectual property law, Mio Asami possesses the diversity and class to deal with a wide range of people. Her natural leadership qualities and strong work ethic make her one of a kind in the field.
A significant part of Asami's work is dedicated to serving and assisting business clients in high-risk niches such as the sale of cannabis-infused and hemp-based products. She has a command of CBD and Cannabis Law, which makes her a prime candidate to speak on and assist in canna-related matters.
Gregory S. Kaufman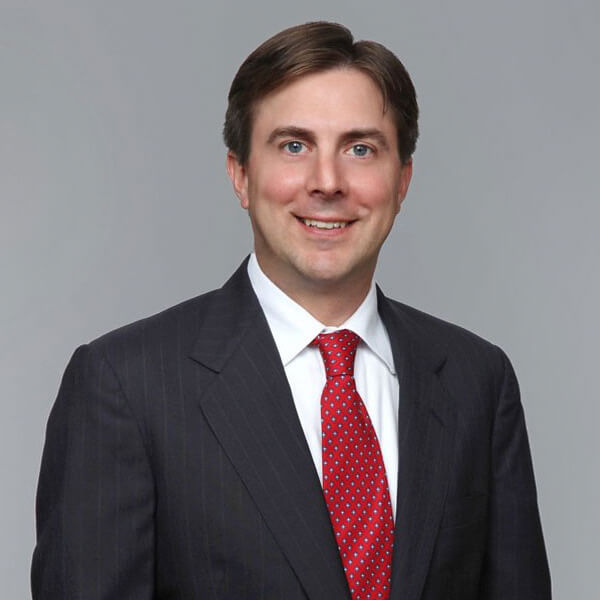 Firm: Eversheds Sutherland
Location: Washington, DC.
Practice Areas: Regulatory Response, Investigations & Strategy
Education: B.S. Finance (Miami University); Doctor of Law J.D. (The George Washington University Law School)
Gregory S. Kaufman is the co-founder and co-leader of Eversheds Sutherland's Cannabis Industry Team, which exclusively serves cannabis and hemp clients. Most of his clients are CPG companies, multi-state operators, single license holders, and service providers to the cannabis industry.
There are a lot of specific sectors in the canna industry that Kaufman can help with, such as permitting/licensing, regulatory compliance and investigations, M&A, commercial disputes, corporate governance, AML/BSA compliance, and financing. Most of his time and efforts are dedicated to impacting the laws and regulations affecting cannabis and hemp.
He has also written a book on the matter called "The State of Cannabis Law," which deals with a comprehensive analysis of cannabis and hemp laws and regulations throughout the United States of America.
Nick Earles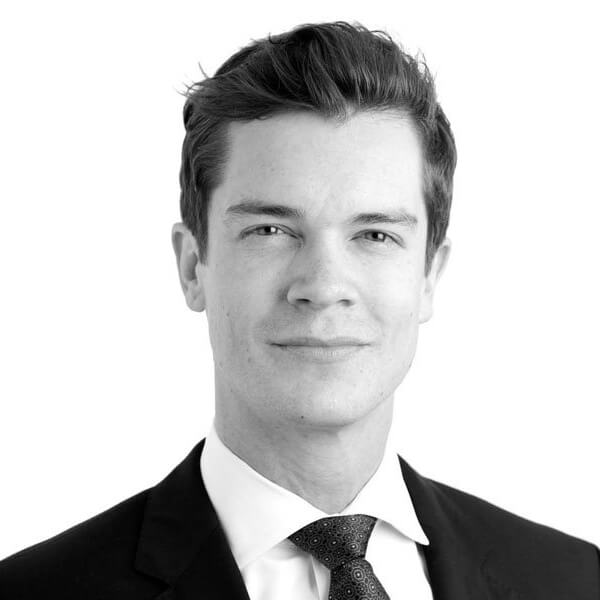 Firm: Mackrell Solicitors
Location: Houston, Texas, United States
Practice Areas: Maritime Law, Cannabis Law
Education: B.A. History (University of Houston); Doctor of Law J.D. (The University of Texas School of Law)
Nick Earles is a solicitor at Mackrell Solicitors and is a part of both the cannabis and psychoactive medicines team. His specialty includes providing commercial and regulatory advice to local and foreign cannabis companies.
Having extensive knowledge regarding the workings of the legal landscape, Nick can advise clients on how to navigate their business successfully. He can make a thorough and specific plan to retrieve seized cannabis goods, offer regulatory advice, form compliance reports on cannabis products, and ensure that his clients don't get in trouble for their choice of business.
He has advised a number of companies on how to make sure their products are protected and sold legally without getting in trouble with the government.
Shannett Thompson
Firm: Kingsley Napley LLP
Location: London, England, United Kingdom
Practice Areas: Regulatory Law
Education: Bachelor of Laws LLB (City University GB); Diploma in Law (College of Law)
Shannett Thompson is a partner in the regulatory team at Kingsley Napley and a Council Member at the Law Society. She acts as a representative for social care and health care professionals in the regulation of cannabis use.
Being an expert on cannabis regulations and private prosecutions regarding cannabis use, she has helped various companies gain licenses to grow marijuana and advised companies regarding the production and sale of cannabis products.
She has an excellent command of the legalities in relation to cannabis products. Shannett has defended several companies and businesses against healthcare, finance, legal, and educational aspects of cannabis regulation. Clients consult her when struggling with obtaining a license and developing healthy cannabis products for their clientele.
Michael R. Ross
Firm: Prince Lobel
Location: One International Place, Suite 3700, Boston, MA 02110
Practice Areas: Real Estate
Education: Bachelor's from Clark University in Worcester; MBA from Boston University; Law Degree from Suffolk University
While the primary focus of Michael's career has been real estate and strategic advice, he has significant experience in the field of law to assist clients on complex problems related to cannabis regulation.
Michael is known to have approved a number of Cannabis Entities, such as Boston's first adult-use retail establishment. He co-chairs Boston Bar Association's cannabis industry group. His dedication to his clients is evident in the fact that he frequently appears before government agencies and boards to defend the practices of his clients and advance their needs.
One of his most important jobs includes resolving conflicts between disparate parties, such as the clients and the government.
Alexander Buscher
Firm: Buscher Law LLC
Location: Pagosa Springs, Colorado, United States
Practice Areas: Regulatory Compliance
Education: Bachelor's from Vanderbilt University; Doctor of Law J.D. from University of Denver
The founder of Buscher Law LLC, Alexander Buscher, formed this company solely for the purpose of serving hemp companies in Colorado. He offers professional advice on legal matters regarding the regulation, uses, and benefits of hemp around the globe.
With his extensive knowledge and zest to make an improvement in the hemp industry, he was responsible for bringing it to the government's knowledge when cannabis was considered a Schedule I substance under federal law and the laws of most of the country.
Buscher Law LLC came into being as an efficient legal system for the cannabis industry. Alex has worked with the Colorado General Assembly to bring about a number of cannabis-related bills and implement them. His goal is to help clients with corporate law, labeling, contracts, regulatory compliance, formation, fundraising, and risk assessments.
Aaron Pelley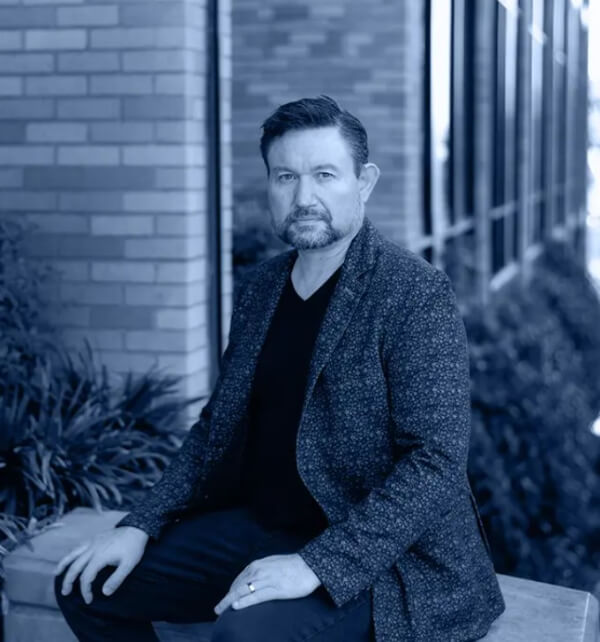 Firm: Cultiva Law
Location: Seattle, Washington, United States
Practice Areas: Cannabis Law
Education: B.A. (Willamette University); Doctor of Law J.D. (Willamette University)
For over a decade, Aaron Pelley has been known as an advocate for the cannabis industry and cannabis clients. With his extreme interest in this sector of law, Aaron prevailed in enforcing legal protections surrounding medicinal cannabis law.
It is no surprise that someone with his passion and knowledge has been invited to speak at several seminars and Cannabis Conferences throughout the United States. His aim is to promote the interests of a legitimate cannabis industry.
For most of his life, Aaron Pelley saw the war on cannabis and how even the benefits of the substance were villainized. Now, with adequate abilities and influence, he wishes to end this war and bring a positive change in the industry by regulating cannabis laws and advancing the interests of the industry in a legitimate manner.
Christopher McCabe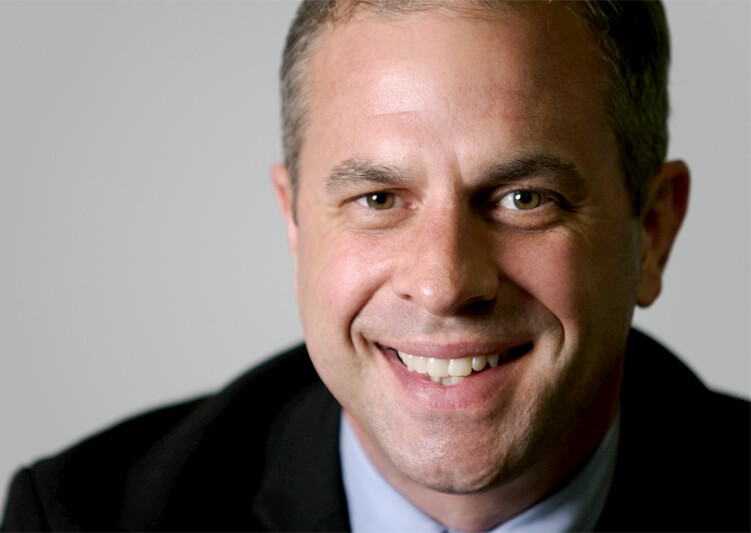 Firm: McCabe Law
Location: Portland, Maine, United States
Practice Areas: Transactional Residential Real Estate Law
Education: B.A. (Bowdoin College); J.D. (University of Maine School of Law)
Founded in 2014, McCabe Law is a Maine law firm focusing on cannabis law and asylum law. Chris assists clients locally and worldwide with cannabis law. Chris works with businesses, investors, and governments to ensure that the law is practiced thoroughly without any extreme restrictions from the government's side or a breach from the business end.
He works with clients interested in or involved in medical marijuana, adult-use/recreational marijuana, and hemp. He handles licensing, permitting, compliance, real estate, business formation, contracts, policy, and general business strategy.
His expertise in cannabis law has ensured the success of his cannabis law firm in a short time and has allowed him to make extensive contacts in the industry.
Ariel Clark
Firm: Clark Howell
Location: 2425 Olympic Blvd., Suite 4000W, Santa Monica, CA 90404
Practice Areas: Cannabis Law
Education: B.A. (University of Michigan); Berkeley School of Law; J.D. (University of California)
Known as one of California's best cannabis business attorneys, Ariel Clark is a wonderful woman who knows cannabis law like the back of her hand. She has been in the trenches of cannabis law and has explored every possible aspect of it in order to help entrepreneurs and legacy operators run their cannabis businesses.
She is dedicated to her work and has worked with numerous highly successful businesses, which shows her efficiency. If you are a California-based business, you cannot find a better attorney than Ariel Clark.
Rachel Gillette
Firm: Holland and Hart
Location: 555 17th Street, Suite 3200, Denver, CO 80202
Practice Areas: Cannabis Business Lawyer; Education: J.D. (Quinnipiac University)
A leading cannabis business lawyer, Rachel helps clients nationwide proactively plan and implement strategies to capitalize on strategic business opportunities. At the vanguard of the retail marijuana industry, Rachel leverages more than a decade of experience guiding clients to establish, expand, and protect profitable businesses in a rapidly evolving, legal, regulatory, and financial environment.
Why Do Cannabis Companies Need Lawyers?
Due to the rising regulations on cannabis supply and use, businesses need an expert on their side who can make sure that they are not violating any regulations in their state.
Here are some of the benefits of having a cannabis expert attorney overboard:
Hiring a weed lawyer ensures that you meet all the regulatory requirements and apply for licenses on time, along with the list of requirements. They can also neutralize the expensive application fees.
Even if you have done all the research on cannabis law in the country, you can't know everything from cover to cover unless you have studied and specialized in that field. Canna business attorneys have superior knowledge regarding what state and federal laws say about cannabis supply.
The laws and regulations revolving around cannabis can be complex and hard to understand. Your business may struggle a lot before and after launch, and you may need to jump through a lot of hoops before you can maintain a decent cash flow. A marijuana attorney can help you maintain a low profile in front of the IRS and help you navigate through these tricky waters.
A cannabis attorney reduces the potential risk your business faces when dealing with something that is technically illegal on the federal level. Even if you are good at what you do, there is a high chance that you will face criminal charges at least once in your life. In that case, having marijuana lawyers onboard can be your saving grace.
Things to Consider When Choosing a Weed Law Firm
Choosing a weed law firm can be a tricky business since you are trusting them with one of the most crucial responsibilities your business can entail. Here are some of the things you should consider when picking a cannabis law firm:
Things to Consider
Why?
Credentials
One of the essential factors to consider before picking a weed law firm is to check their credentials. Since the stakes are high in this matter, you need all the authenticity you can get so that you can trust the person running your affairs completely.

Check if the attorney ranks well on attorney ranking sites.
Check if the firm has a variety of attorneys from reputable cannabis law firms.
Read reviews of their previous clients.

Experience
Most of the time, running a show on the law front is all about having relevant and lengthy experience in the field. Canna industry lawyers who have dealt with similar cases can tackle your case better than someone who is new to the field. Look for an attorney who has seen the world and won it over rather than someone fresh out in the world of cannabis law.
Diversity
While it would make more sense for some to pick a lawyer who is an expert only in cannabis law, you are actually discouraged from doing so. One of the primary reasons is that attorneys who are only fluent in marijuana law will not be able to address everything that your business needs to succeed. Crucial litigation matters need all-rounder knowledge.
Takeaway
Cannabis lawyers can come in handy in times of crisis and can even prevent such a situation from arising. These experts can help you navigate through the tricky laws and regulations surrounding cannabis supply and make sure you stay out of trouble.
This article has listed and discussed some of the best hemp lawyers that you can rely on in 2023. If you are still contemplating why you even need a cannabis lawyer, we have discussed the benefits of having one onboard, as well as some of the things to consider before choosing a weed law firm.
Running a canna business isn't easy, but having someone with knowledge and experience can surely make the process smoother.
Ready to Get More Traffic?
We've helped dozens of clients achieve remarkable results by increasing organic traffic and revenue for their online businesses. Let us put our expertise to work for you and help you reach new heights of success.
Get Started