11 Dispensary Marketing Ideas to Boost Your Business
Whether you've opened an online dispensary website or run a brick-and-mortar store, you're going to need an effective dispensary marketing plan to bring in relevant traffic.
As of March 2023, 37 states and Washington D.C. have legalized marijuana for medical use while 21 states (and D.C.) have legalized it recreationally. As more and more US states jump on board, this industry is quickly turning into a billion-dollar one.
An effective marketing plan can capitalize on this opportunity and mitigate any of the challenges that most companies face as the industry fills up with entrepreneurs.
This article is going to show you the best ways that you can market your dispensary. Utilizing these methods that will make you stand out among your competition while providing real value to your customer base.
The Best Ways to Promote Your Dispensary Business
While there are many ways that you can promote a cannabis business, it doesn't mean that you should spread your portfolio to include all of the methods. Brick-and-mortar dispensaries may have the ability to create physical signage and local promotions, but online dispensary marketing can be extremely effective using Search Engine Optimization (SEO).
The best cannabis marketing strategy should begin with a comprehensive look at the SEO on your website. It's crucial to address this before using other strategies just because it directly affects your website's traffic and ultimately, the revenue stream to your dispensary. Think of it like your own personal marketer that is working 24 hours a day, 7 days a week.
Potential customers will start their search by using a search engine like Google to find a certain strain or product. Since most people don't go past the first page of results from a search engine, you want to ensure that your website is front and center on that page.
Where you end up on a Google search page is a direct result of your ranking, or how relevant your page is on the internet landscape. Since Google is one of the most used search engines in the world, it's best to be on the top.
Traditional SEO
For dispensary marketing in the cannabis industry, traditional SEO is critical for targeting users who are searching for your business. Organic SEO differs from local SEO in that it has no geographical aspect attached to it. For example, you could be a dispensary based in the United States but are able to reach users from all over the world.
It involves optimizing your website with appropriate inbound links and adding content that is relevant to your users. In order to stay on the first page of a Google search, you'll need to provide this content on a regular basis. Using keywords may not be enough, however, as you want to ensure that your website is properly structured and easy to use.
Ranking well on Google is all about finding the balance between content that is rich in keywords to keep your users engaged and creating a quality user experience. Customers hate slow websites, which means you want to optimize everything, including written content and rich media such as photos and videos. This is great for online dispensaries that have visibility everywhere.
If you own a physical dispensary location, then traditional SEO may not be the only strategy you should use. Instead, you can turn to local SEO, which gets your business on the front page when people are looking for a dispensary in your location.
Grow your traffic with MjSeo!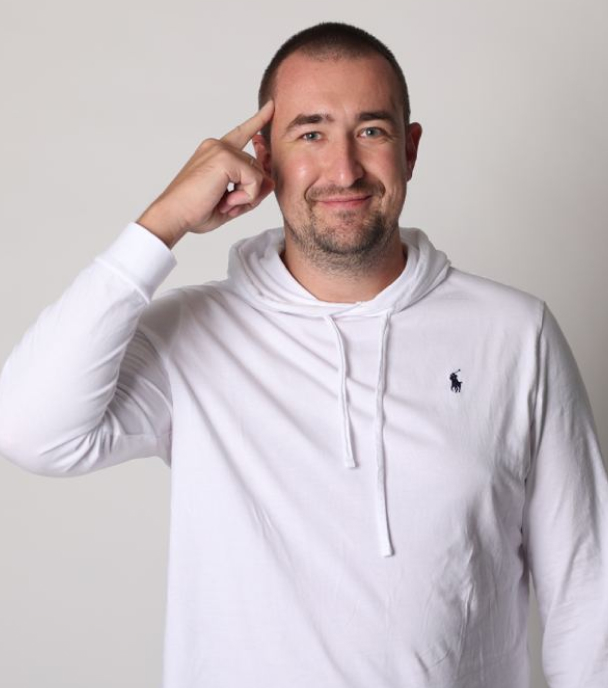 Book a free consultation with one of our experts and learn how we can help you increase and scale your online presence.
Get a clear understanding of the opportunities available to your business with our tailored analysis and actionable recommendations.
Book a Call
Local SEO
For retail cannabis dispensaries, local SEO services are more important than regular SEO. This is because retail businesses are trying to target their local audience which includes people living in the same city or very close to it.
Instead of targeting larger areas that incorporate many cities, Local SEO helps your cannabis dispensary become more visible in local Google search results. If you have a brick-and-mortar location, then you will benefit from using local SEO as a marketing strategy.
Ensure that you understand the regulations of whatever US state your business resides in as some of them require special licensing for you to sell cannabis products. Here is the cheapest US state where you can open a dispensary.
Have you ever googled some keywords and had a map appear with 3 listings? This is called a map pack and it's the direct result of strong local SEO. Any local dispensary needs to take advantage of this feature since the businesses listed will generally have higher traffic.
To optimize your website for local SEO, you will need a strategy using both cannabis keywords and high-quality content. This can include localized content such as outbound links that highlight other businesses in your area.
Google Business Profile
Having a Google Business Profile (GBP) is a large piece of the dispensary marketing puzzle. Google uses your optimized local SEO to show results from customers making search queries for your area. The Google map pack will display the three featured businesses that closely relate to their search query.
The benefits of using local SEO as your first and strongest strategy are numerous including:
It enables you to get consistent and "free" traffic from any Google searches as opposed to high-cost traditional advertising channels.
Using local SEO for your dispensary is often much cheaper than running a campaign on Google Ads.
Google is extremely popular for people searching for weed online or in a local brick-and-mortar dispensary.
Effective cannabis marketing strategies begin with local SEO. It begins with getting your page noticed with GBP and being one of the top results in the Google Map Pack for local businesses.
11 Best Dispensary Marketing Ideas
Even though there is a lot of money in the cannabis industry, getting your piece of the pie is not without its challenges. Here are the 11 best ways to take your dispensary marketing to the next level.
Local SEO
As a local dispensary, your biggest audience will be those in your immediate surroundings. Potential customers looking for a weed dispensary will turn to Google for their searches.
Having the ability to increase your brand awareness, drive traffic to your website, and ultimately bring customers into your store are powerful tools in your marketing strategy.
Use quality, SEO-optimized content for your website through targeted keywords to improve your search engine rankings so that people can easily find you.
In addition to your GBP, being present in local directories can also help build your traffic. This includes creating business profiles on niche sites such as Leafly or Weedmaps. As long as you fill in the relevant information, people will be able to find and connect with you through these extended channels. Therefore, you will be able to implement the 420 event ideas for dispensaries.
Content Marketing
Cannabis businesses can use a strong content marketing strategy to increase their credibility within the cannabis industry. The secret is in how you curate your content for your audience. This goes above and beyond simply trying to sell your product to different people.
Instead, educate your audience about the health benefits that your product may bring. Show your customers why investing their time and money in your cannabis business is worth it.
Having well-written articles, how-to's, and infographics on your website's blog that are optimized for keyword searches will help increase your brand's scope and promote action from your customers.
These are some of the common types of content that can help you generate awareness for your brand:
Social media posts
Blog posts
Video content
Merchandise
Each piece of content will need to be SEO optimized to get it in front of your customers. Luckily, you don't need a writing degree to create incredible content. Marijuana marketing experts like the MjSEO Agency can help deliver incredible content.
Use Customer Surveys
Identifying customer satisfaction ratings will help you improve your marketing strategy so that you can continue to have repeat customers. Understandably, you can't expand a brand without first knowing if your current methods are effective and there's no better way than to ask the people paying for your business.
Ideally, you want to get a customer's contact information after they have purchased something from your cannabis retail store or online website. In the future, reach out to that customer with a survey that asks them if they liked the product, if they would buy from you again, and if you can do anything to improve their customer's experience.
Once you have the feedback you need, you can start to gauge whether or not your current dispensary marketing tactics are effective enough to bring in repeat customers. It helps identify bottlenecks and other areas of improvement, which helps bring in new customers and keep existing ones.
Leverage Referral Programs
Referral programs are powerful marketing tactics because they require minimal investment with a strong possibility of massive returns. The ROI of a referral program is so high because it involves tapping into your most powerful asset, your customers.
Word of mouth is still a viable cannabis marketing strategy because it utilizes your customer's trust to bring in quality traffic to your location. Each referral has been brought in by the existing customer who believes in your brand and because of that, is more than likely to make a purchase.
Referral programs can be used to leverage social media influencers since they are most likely customers who have already experienced your brand and are telling others about it.
Social Media Marketing
Marijuana marketing strategies tend to focus on SEO and content marketing, often leaving social media on the back burner. This kind of weed dispensary internet marketing is extremely powerful in today's world as it gives you a direct channel to your potential customers.
A lot of the major social media platforms make cannabis marketing strategies difficult with their policies about cannabis advertising. When it comes to cannabis, there are a lot of restrictions regarding images, language, and promotion. Even though it may be difficult, digital marketing for dispensaries can still include social media with positive results.
Here is a list of things you should avoid posting on social media if your business is in the cannabis industry:
Avoid listing prices on social media as their terms of service may consider this as an attempt to sell drugs. At the federal level, cannabis is still illegal and is known as a Schedule 1 drug.
Avoid posting pictures of people using cannabis or product shots of what you sell. Most businesses will instead post pictures of the business, their team, and events that they may be attending.
Don't put anything about marijuana in your social media bios. Additionally, ensure that you mention that the content on your page is meant for those that are over the age of 21 to avoid any conflicts with the platform's guidelines.
Instead, you should be consistently posting educational content, customer testimonials, and what it's like to work at your dispensary. It gives you a chance to interact with your customers directly through the comments, which is a big boost to your credibility.
Work with individuals who are in the cannabis sphere of influence on social media. These influencers are powerful assets in dispensary marketing strategies as their followers generally trust them when they promote products or services.
Regardless of the account size, an influencer can be effective at bringing quality traffic to your brand. Providing the merchandise from your brand will help them deliver the message you want to give your client base. Most small accounts will be grateful for the exposure, creating a synergistic relationship between the two parties.
Cross Promoting
Cross-promotion is a powerful tool in dispensary marketing because it allows your brand to advertise a series of products together. Since cannabis products are still new to the marketplace, there is a huge opportunity to cross-promote different items together for your customers.
Cross-promoting cannabis products isn't as obvious as with other digital marketing tactics, but it is possible. For example, CBD can be consumed in different ways, which means you can market it as a single package while still highlighting the health benefits.
Cannabis is paired with different foods and drinks to provide an all-around experience. A quick Google search will tell you that many cannabis-cooking companies promote the product with their food. Showcasing these benefits can bring more awareness to your brand marketing efforts.
Incentivize with Loyalty Programs
It's one thing to bring in new customers, but repeat customers are what can make up the bulk of your sales. It is important to keep your existing customers happy and there is no better way to do that than with a loyalty program.
Such programs create a customer-centered community for your brand that encourages them to become repeat purchasers. Sometimes these programs don't quite make it as the incentives may not be worth the effort. Conducting a market analysis beforehand can help create success with these programs as it identifies key things your customers will be looking for.
Introducing tiers into your program will keep customers striving to work their way up the incentive ladder. If you base it on how much money they spend, your customers will be encouraged to spend more each time they visit your business.
Customers have enough stuff to remember in their daily lives so finding a way to automate the entire process will ensure that they reap the benefits while doing the minimal amount of work needed to get your products.
Partner With Other Businesses
Depending on the area where your business resides, dispensary marketing can be quite challenging. This can be due to demographics or regulations that force you to jump through hoops. Staying local has its advantages though, working with local businesses that complement your dispensary being one of them.
The idea is to form a relationship between a business that falls in a similar niche to yours and then create a giveaway that incorporates both companies. Each business will provide something for the giveaway and then promote it on their respective social media accounts and other marketing channels.
This provides organic exposure that has no dispensary advertising requirements aside from the agreement between the partnership.
This method can grow your customer base rapidly as your dispensary will now be exposed to an entirely new audience from the partnering business. It is incredibly effective, especially if there isn't another dispensary already doing it in the area.
Be ready to address any objections from local businesses. Provide a plan that clearly outlines what benefits the partnership will provide. It should include the overall costs of the venture and the amount of time it'll take to complete.
Since cannabis pairs well with food, you'll want to check out places that serve food and beverages. Check out your area and see if any local wineries or craft breweries are looking for opportunities to expand their existing client base.
From there, you'll want to create a plan to include both businesses and come up with a call to action that your customers can take to participate in the partnership. Once you launch the dispensary promotion, you'll want to keep an eye on the performance metrics to see how much of a benefit the partnership is providing both businesses.
Improve Your Online User Experience
The best dispensary marketing will actively bring new customers to your website. However, if you have a poorly developed website, it can sow confusion and cause customers to check out competitors.
While there are many ways to improve the user experience of your website, in the case of purchasing cannabis and CBD off a website, there are a few factors that stand out more than others.
First, you need to make your products easy to find since this will more than likely be a customer's first visit to your website. Ensuring you have filters that can help your customer find exactly what they want in an easy manner is key to a positive user experience.
Make sure your credibility shines through for each product. If you're selling CBD products, having some lab reports and other important information can help reinforce the customer's purchase.
The online shopping part of your site is critical for user experience as it is the point of no return for your customer. An intuitive checkout screen will make purchasing cannabis products easier and thus, much more memorable for the customer.
Surveys can be implemented here to gauge the response from your customers. Ask them how their buying experience was and if they suggest anything that you can implement for improvement.
Text Message Marketing
No dispensary marketing plan is complete without some kind of follow-up to keep the interest generated in your business. Text message marketing connects brands with customers through SMS with specific messages targeted at them.
It is a fast way to reach your customers directly through their phones. It's not annoying like repeated phone calls and still keeps them in the loop about any promotions you may have going on. The majority of smartphone users prefer using text messaging over talking on the phone, which means they will be more receptive to what you have to say.
Email Marketing
Email marketing efforts are commonplace and have taken a lead in the cannabis industry. Information is delivered to your clients through email where you can promote products and updates on your brand.
What makes this more effective than text message marketing is that you can include rich text, images, and longer-form content to keep your customer interested in your message. Where text messages are great for providing quick information, emails are what can draw customers back to your website.
Advertising regulations still apply to email marketing with some providers rejecting any efforts to market using their platforms. It's advised to check out your email provider and read their terms of service to understand if you're allowed to promote your products.
What's Your Next Step?
Designing your dispensary marketing plan is the next step in building your brand. Utilizing local SEO should be the first aspect you address since it will give you the most passive, consistent traffic. Working with the other methods, you can turn that into a positive conversion that leads to referrals and repeat customers.
MjSEO is a cannabis SEO agency that specializes in bringing organic traffic to your team through our dedicated team of professionals that provide local SEO services. Our goal is to help you develop an effective cannabis marketing strategy and work with your unique challenges to help you succeed.
Ready to Get More Traffic?
We've helped dozens of clients achieve remarkable results by increasing organic traffic and revenue for their online businesses. Let us put our expertise to work for you and help you reach new heights of success.
Get Started