SEO for Smoke Shops – The Ultimate Guide
Many physical shop owners are turning towards the internet to generate more revenue for their businesses. It's no secret that SEO plays a vital role when it comes to vape and smoke shops.
Anyone can create a webpage with basic content and a boring eCommerce store, but that won't generate the kind of traffic you want for your business. If you're new to SEO or want to learn about how an SEO agency can help you, then this ultimate guide will get you on the front page of Google.
What Is SEO for Smoke Shops?
Setting yourself apart from other smoke shops starts with building your business's online presence. SEO stands for "search engine optimization" and is the best way to get consistent organic traffic to your website. This is achieved by improving your ranking in search engines such as Google by using a variety of innovative and technical methods.
Google itself processes 3.5 billion searches per day on an astronomical number of topics. This means that there is more competition to get noticed online. If you're focusing on running a business, then getting into SEO is like learning another language and can be disheartening for newcomers.
Using a Vape Shop SEO Service provides you with industry experts that can help you bring your vision to life and drive traffic to your business while building a positive online reputation.
Why Is Search Engine Optimization For Smoke & Vape Stores Important?
There are many advantages to using SEO for smoke shops, as without it, getting traffic to your website is difficult. Pay-per-click, or PPC, ads aren't a reliable way to get traffic for any niche. Vaping companies can't use PPC advertising, as major search engines such as Google outright ban those kinds of ads.
Customers want answers quickly, and with such a high search volume per day, it seems someone is always on the internet looking for something. This is why most people will not navigate past the first page of the search engine results page (SERPS).
Getting to the first page of the SERPS is why SEO services are so vital. When you rank higher with Google's algorithm, you are pushed higher up in the search results. If your content ranks high enough, you'll be put on the front page, where most of the world spends their time looking for answers or products. You can think of it as the sweet spot of visibility for your business, you always want to be within it.
As you can imagine, being on the front page of Google would expand your traffic quite a bit. If you're looking to increase revenue for your business, this organic method of growing traffic can provide you with the conversion ratio that you're looking for.
The formula for good SEO-optimized content is broken down into several categories, each with its own technical aspects. Good SEO-optimized content boils down to current market analytics, keyword research, and well-written content.
Keyword Research
In terms of ranking, the bottom line is that you can't target an audience without using relevant keywords. Keywords are search terms used by customers when they are looking for a specific thing, in this case, a smoke shop. The higher the search volume of specific keywords, the more traffic you'll get.
The term "smoke shop" in itself is a keyword that people will use to search for different things. For example, some of the search terms including "smoke shop" could be:
"Smoke shop near me";
"Specific smoke shop products";
"Smoke shop in .. (location)";
"How profitable is a smoke shop".
However, an SEO company will never stop there, as other words can be searched for other than the main keyword. For example, the keyword "vape shops" is often used interchangeably with "smoke shops" and, as such, is a popular search term.
Applying the term "vape shops" to the search parameters listed above will broaden the scope of your traffic. This means that "vape shops," "vape stores," or even "the vape industry" would be some of the best keywords to use alongside the others.
Once the most appropriate SEO keywords are established based on different analytics, an SEO expert will go in and update existing articles or publish any new ones for the SEO campaign. By working with an SEO company to optimize your content, your website will rank higher and be easier for your target audience to find.
Suitable Tools
Using a service such as Ahrefs can help you identify effective keywords by revealing those that are used by high-ranking articles. Additionally, you can create SEO strategies and content that is designed to get your website on the first page of all local search results. These kinds of tools are designed to save you money and slowly teach you the inner workings of a good SEO strategy.
Write Good Content That Google Loves
There is one thing that trumps all other SEO techniques, and that is writing quality content. Getting your content to shine involves thoroughly talking about a subject and presenting it in a way that captures your audience. This can be done by using things like clever writing, correct information from reliable sources, and the right way to structure an article.
A lot of smoke shop companies will use content writing services to help improve the quality of their website articles. Content writing SEO services provide top-notch content directly from an SEO company and copywriting experts. Not only does an SEO agency save you time, but you're guaranteed optimized content that will get noticed on Google.
Write Unique And Catchy Meta Tags
Meta tags work in the background, hidden in the website's source code, by providing additional information for Google to learn about your content. Two tags should be utilized in particular: the meta title and the meta description.
The meta title is not to be confused with the website's title; it usually includes more information so that the search engine may find it more appealing for its algorithm. An example of a page title could be something like "The Top Smoke Shop Reviews" with a meta title of "The Top Smoke Shop Reviews: The Evolution of Head Shops." The extra bit of information helps the search engine narrow down the target audience and evaluate the title's effectiveness.
A meta description shows a brief (1-2 sentences) summary of what the reader can expect to find in the article. It's often used to tease the reader enough to entice them to click on your link. Think of it as creating a catchy YouTube video title, engaging enough for viewership but not enough to give away the entirety of the content.
A good example of a meta description for the title above would be "Smoke shops offer high-quality products, but which ones are the best?" or "Check out our top smoke shop reviews!"
Using an effective combination of both the meta title and description can boost your search rankings and increase the visibility of your content.
Improve Existing Content Of your Website
Many businesses will take advantage of optimizing their existing content instead of creating brand-new pieces. This saves time, effort, and money for most articles, as long as you have a writer with the necessary capabilities.
The process begins with an audit of your website's content. Using the primary keyword or phrase from each article, you can check Google's search rankings for them. If you have your content on the first page, then you may not need to do any optimization. Otherwise, try to tackle the lowest-ranking articles first.
Check out your competition and see where they rank. If there are any that are higher than you, check to see if they are big players or smaller websites. Small websites are generally easier to outrank with high-quality content, which can be achieved through some optimization strategies.
As for optimizing the content itself, look for areas that you can expand upon. Check out your competition and see how they structure their content. Usually, you can get some pretty good hints at what you can improve by visiting websites that have content that outranks yours.
Write New Content Suitable For Your Target Audience
Now that you're equipped with all of the keyword research and knowledge of what your audience is looking for, it's time to bring them fresh content. Keeping your core keyword or phrase at the forefront of your writing will help you stay on track and provide a clear message to your audience.
Using that keyword throughout the article will improve your rating, but it is best to use synonyms or other closely related phrases to show Google your fluency on that specific subject. The more diverse the content is in terms of terms and competency, the higher your search rankings will be.
Prepare Content for Online Reading
It's one thing to create amazing content to keep your readers interested, but it's another to have it look terrible on the screen. If the visual aspect of your content is unappealing, people won't stick around. Here are some of the ways you can prepare your content for optimal online viewing.
Structure Your Content
The one mistake that drives traffic down is how your content is structured. Separating your paragraphs prevents a wall of text from forming. If you have long paragraphs without any spaces, it puts stress on the eyes, and often you'll find that you'll get lost in the text.
Try and state the objective of the content at the beginning so readers understand the value being put forth and will read the article until the end.
Use Headings & Highlighting
Utilizing headings helps break up long paragraphs into digestible chunks of information. This is especially true in long articles that provide extensive amounts of information on a given topic. It also gives the reader the ability to skim through sections that may not interest them as much as others.
Highlighting keywords and concepts in your articles will automatically catch the eye of the reader. This is an effective technique to convey simple messages among complex topics, which improves the readability of your content.
Use Right Fonts
Typography is one of the first places you should look when optimizing content creation for your website. Choose a font that is legible on a computer screen and on smaller mobile devices. As the older generations jump on board with technology, more and more are starting to read online. Choosing a font that is large enough for different eyesight conditions can help increase the readability of our content.
Break Up Large Blocks
Headings and subheadings shouldn't be miles apart from each other. Breaking up the large pieces of text will keep your readers engaged and excited as the topics in the content evolve and start to paint the entire picture. Eye fatigue is a real problem, and if your readers are perusing more than one article, then their optical ability may be hindered, and they may not read your entire piece.
Use Optimized Images
Optimizing your images and photos for the content on your page will increase the speed at which the page will load. Page speeds are crucial for a positive user experience, as customers will move elsewhere if the page doesn't load in an appropriate amount of time. Most of the time, there are ways to compress your images so they load quickly without losing quality.
How to Evaluate Content Quality?
Quality content creation isn't necessarily about length alone. If you want the content to generate traffic and eventually revenue, then your readers need to act upon it. There is a difference between what is considered good content for search engine algorithms and great content for your readers.
What Is Considered Good Content For Search Engines?
Writing quality content for Google is all about managing the requirements for increasing your ranking. Here are some of the criteria that you need to meet to have the search engines boost your website.
Keyword density cannot be too high, instead, add them throughout the document in key areas.
Structure your content with appropriate headings and subheadings.
If your content is answering a question, add a snippet at the beginning that answers it.
Add backlinks and optimized images to your content.
Keyword density is a crucial aspect of SEO-optimized content. Check out our article on the number of SEO keywords per page you should include in your content!
What Is Considered Good Content For Humans?
Good content for your customers still incorporates all of the fundamental SEO techniques but is written in a manner that is easy to view on a computer and a smartphone. Some of the key requirements for easy-reading content for your audience include:
Shorter paragraphs that are concise and easy to follow along with. They should be between 2-4 sentences each.
Use a lot of white space on your content page to keep the eyes from getting distracted.
Ensure your content is in the appropriate font. Something easily readable on multiple devices.
Give Users The Best Page Experience
As a website owner, you want to give your potential customers the best possible online experience. Once you've nailed the content part of the job, it is time to work on the website optimization tasks.
On average, a visitor will leave your website within 25 seconds unless something catches their eye. On top of that, Google incorporates a lot of these metrics into its algorithm, so optimizing your website can lead to an increase in ranking and, thus, search traffic.
Website Security
Your overall ranking is affected by how secure your site is. If your website offers online transactions, then it's a necessity. This is to safeguard financial data such as credit card information or banking transactions. The easiest way to discern whether or not a website has encryption is to pay attention to the address bar. If the site starts with "HTTPS," then you have a secure site and are safe to use any shopping features.
Website Speed
Website speed has been a factor in ranking for over a decade, and it has a large impact on what search results page you fall on. This is because if Google fails to provide fast results, then people will migrate to another search engine.
If your website is slow, then it might be time for a web host upgrade. One web host might have a slight delay compared to others. If your customers are expecting the page to load within two seconds, this can be a bottleneck. The time to the first byte refers to the length of time it takes to send the first byte of data back to the server. If your web host has too many customers and is bogged down, then it can impact load times.
Sometimes it's the optimization of the site code that's the problem. This can be a technical venture and should be done by an SEO expert. Check out how to improve Core Web Vitals for ways to optimize your site speed.
Mobile Optimization
As more and more people start to use their mobile devices for online purchases, it becomes important to ensure your website works well on them. It's so important that Google added it to their analytics, and it even affects your search rankings.
Luckily, most website designers or DIY templates come with built-in mobile support and with the content already optimized. WordPress is a great example of a website template that has strong and SEO-friendly mobile design principles.
UX Design & Navigation
Clunky websites have endless menus and unintuitive interfaces. Having a lot of white space is okay sometimes; it simplifies your content and is effective at capturing attention. Ensure that your pages are clearly defined and that there aren't too many of them.
If you have an online store, it is important to have a strong filtering system. This gives your customers the ability to pinpoint exactly what they are looking for. Remember, your visitors will lose interest quickly if the information they need is not readily available.
Some companies will hire a web design business to create their vision for you. These are experts that work with you to bring your vision to your customers in a simple and accessible manner.
Grow your traffic with MjSeo!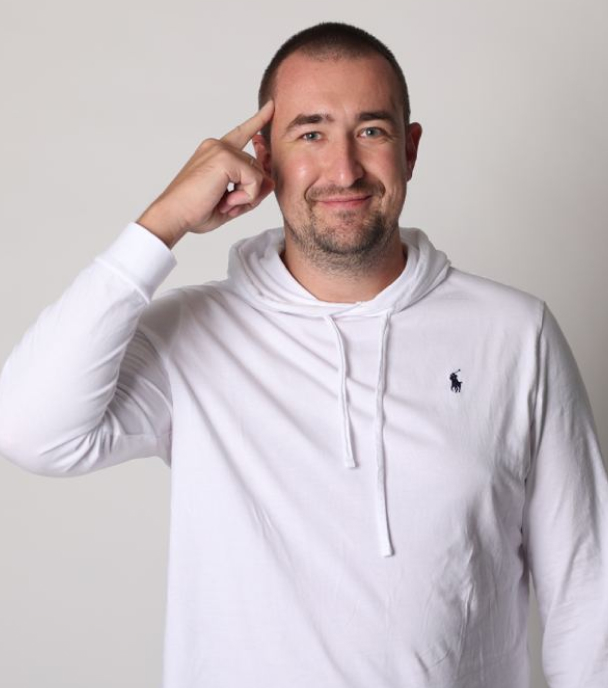 Book a free consultation with one of our experts and learn how we can help you increase and scale your online presence.
Get a clear understanding of the opportunities available to your business with our tailored analysis and actionable recommendations.
Book a Call
Create a Profile on Google My Business For Your Local Smoke Shop
There are thousands of local businesses being searched every day on Google, and it's a great way to get exposure for your company's website or brick-and-mortar store. Creating a Google My Business profile enables you to list all of the important details you want the search engine and your customers to know. It may not guarantee a listing in the featured section, but it's better than doing nothing.
Google's algorithm uses this information as citations when people search for it. This means that information such as a phone number, address, and business name become search terms.
Of course, it goes a little bit deeper once you add in images and product listings, so utilizing a third party for Google My Business optimization is a great way to save time and effort.
Work On Reviews
Reviews can be given to your business regardless of whether it's listed. However, if the business is verified, then you can respond to the reviews and interact with your customers. While this doesn't necessarily impact your ranking, it does affect your business's reputation.
What does impact your ranking is the number of reviews. Lots of reviews mean that people are talking about your site, and Google loves that, meaning your ranking might increase.
Use Business Directories
A business directory such as Yelp and Facebook provides an external source of high-quality organic traffic to your website. The main reason that people will search a business directory is when they are serious about making a purchase.
Google looks for citations when it determines the ranking of your online business. Having a business directory is a direct reference for the algorithm to pick up on. Additional citations help improve your ranking.
Reviews are gold in business directories and one of the main factors in generating consistent clicks. While positive reviews are great for your reputation, negative reviews give you the chance to be transparent and show your customers the integrity that they are looking for.
Link Building For Smoke And Vape Shop
Link building is important for your website, as Google uses it to determine the authority of the website's content. Inbound links are important and difficult to come by since many sites don't want to send traffic elsewhere. Don't buy links and try to manipulate the algorithm, as you may get a ranking penalty.
Often, website owners will use a Link Building Service that guarantees the job is done correctly and is designed to improve rankings.
Do Not Forget About E-A-T
Optimized web pages and content are so appealing to Google because the algorithm will assess if they are relevant, top-quality, and able to be trusted. Google's ranking system will base its decisions on the quality of your web page using the E-A-T acronym, which determines expertise, authority, and trustworthiness. Using an SEO team with different professional expertise is the best way to achieve the balance that Google is looking for in web pages.
Shop, Contact Information & Legal Pages
Every website should have pages dedicated to contacting the company concerning customer service or other inquiries. Adding some rich images with alt text will help improve your search ranking.
Legal pages should be optimized for Google's answer box by answering direct questions and tweaking list content. List content should have proper H2-h3 headings and formatting to show up on search pages.
Make Your SEO Strategy Geo-Targeted
Geo-targeting, also known as location-based SEO or Local SEO is optimizing your content creation for a target location. A great example of local SEO at work can be seen in the local searches on Google. For example, if you're in London and search the term "bakery," the algorithm will understand what you mean and show you all the local bakeries.
Geo-Targeted Content
Geo-targeted content is important and starts with location-specific keywords. All you have to do is think about keywords or citations that involve your location. This can include things such as your postal code, city, or just the area around you. Local SEO provides Google with more information, which establishes you as a trusted brand.
Links
Creating a geo-targeted local SEO link system is an excellent way to assist in the growth of other businesses in the area. Not only does it encourage networking, but it also adds credibility to your business, which is well-established in the area.
Use Microdata (Schema.org Markup)
Schema markups are great for adding more detailed information for your customers that they might find helpful. Where meta descriptions and Google My Business show extra information, schema markup lets the search engine understand what that information is.
Some items you can utilize with schema markup include things like:
Hours of operation;
Address;
Contact email;
Business phone number.
While it may seem like a technical SEO strategy, it is easy to grasp. The result is an innovative system that makes getting on the first page of the SERPs easier since it enhances the initial image of your website.
Use Google Merchant Center
If you've used the shopping tab on the Google website, then you've had a taste of the Google Merchant Center. It is effectively the doorway to advertising your products through their digital platform. Retailers can upload their product data, and Google uses it to create ads that target specific users.
Combine this with a strong SEO strategy, and your products will start appearing on the first page of Google with targeted ads about your product. It's a great way to extend your product's reach within the Google ecosystem.
Conclusion
In the end, Google is looking for authentic, organic, and informative articles that are not laden with messy SEO keywords. Updating existing content with new SEO strategies is a great way to boost rankings on old pages. Follow a good plan and make sure the customer is at the center of what you do to keep your business growing.
As a website owner, it is up to you to set yourself up as a trusted resource on Google. Using their various tools and applying the methodologies of various SEO experts will give you a good chance of appearing at the forefront of searches from your target audience. Using an SEO company is a great way to save time and effort when reaching potential customers.
Ready to Get More Traffic?
We've helped dozens of clients achieve remarkable results by increasing organic traffic and revenue for their online businesses. Let us put our expertise to work for you and help you reach new heights of success.
Get Started